I've recently been slightly addicted to a website called
Pinterest
. I started doing it because of all the tutorials people link to for recipes and crafts, but I've recently pinned a bunch of faux-patchwork stuff. Everything from pillows to stationary and jewelry seems to come in a patchwork pattern.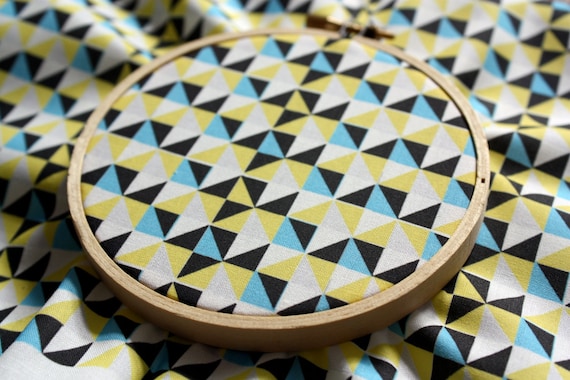 Inspired by these (and more) I have been thinking about creating a fabric design on
Spoonflower
to use in making placemats or a tablerunner. If it works out, it could be an easy way to lower the price of my bigger quilts. Printing fabric through Spoonflower is more expensive than regular quilt fabric, but I wouldn't need as much yardage since it isn't pieced - and, more significantly, my time is more expensive than the materials. Lowering the time requirement would be the most dramatic way to lower the overall price.
The biggest issue for me is creating the design. I spend a lot of time sketching what I would like my quilts to look like, but I have very little experience using computer programs to create large scale designs. I think it would be worth it to learn though, so I'll put that on my list of things to learn in the new year.